Welcome to Rüdesheim am Rhein
Feel at home in Rheingau,
cause we feel in Rheingau like in holidays!
We warmly welcome you in our Hotel and restaurant Altdeutsche Weinstube in Rüdesheim on the Rhein.
Since 5th generation Family Ehrhard-Malgouyres spoils their guests with passion and love to details, to make your stay in our 3 star superior hotel and restaurant Altdeutsche Weinstube in Rüdesheim am Rhein as comfortable as possible.
To check-in at our hotel, you must have recovered, be fully vaccinated or
show a daily negative test.
For longer stays: Further negative test necessary – 2 per week. 
Only applies to people who have not been vaccinated and who have not recovered.
There is an obligation to test in indoor and outdoor restaurant.
All guests in our house must wear a mask.
We are looking forward to your visit.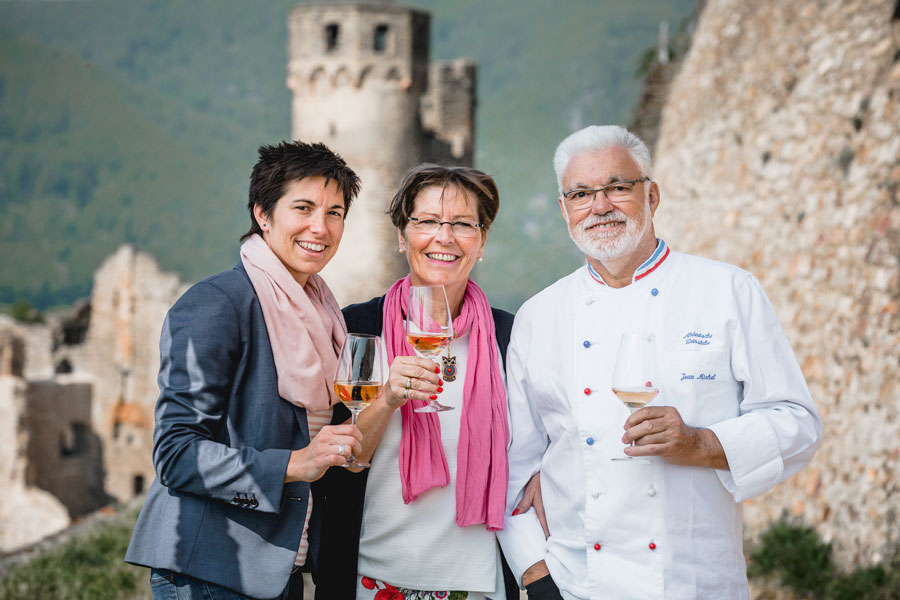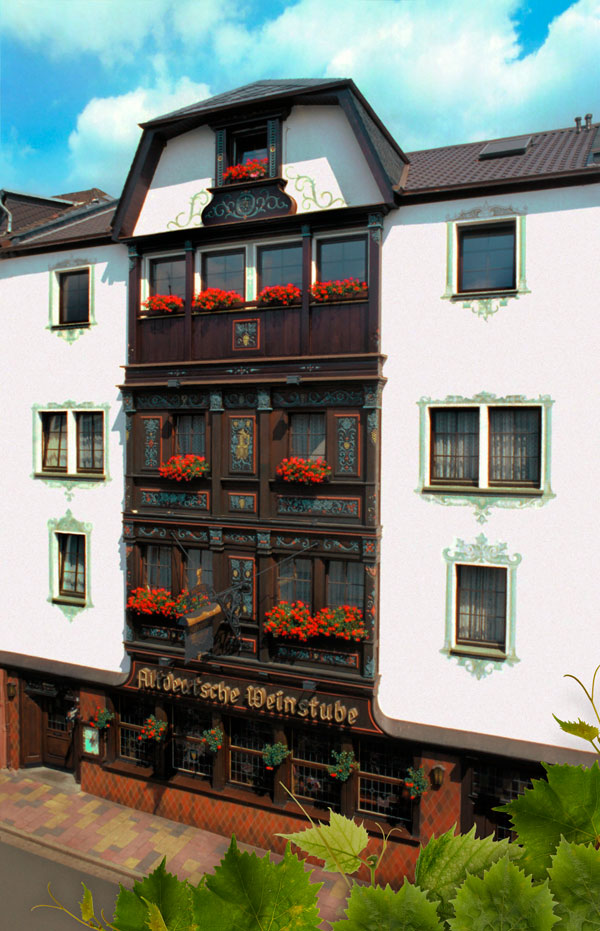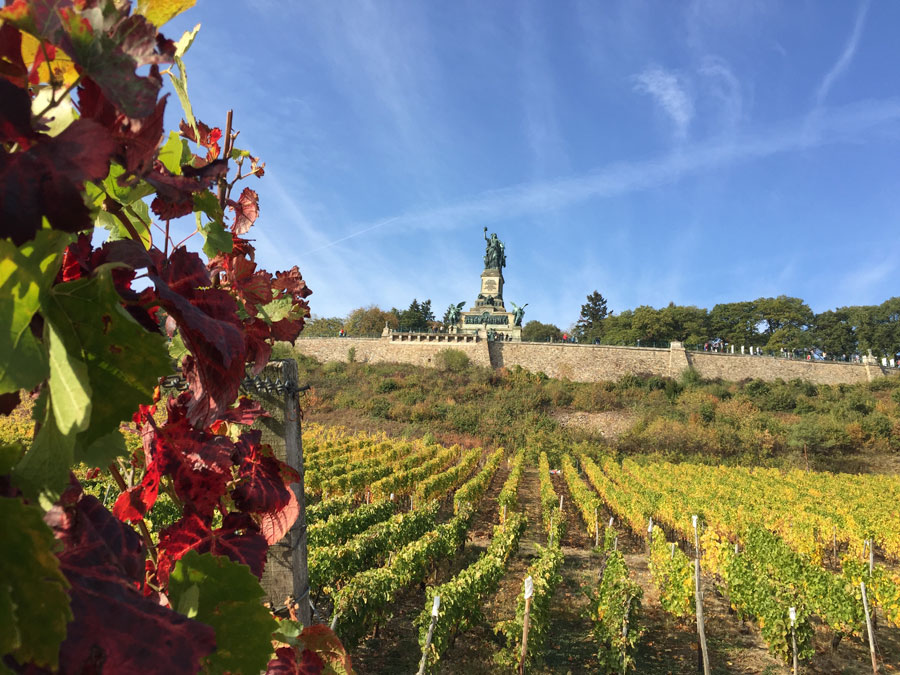 Our lightly and friendly equipped rooms give the guests a feeling of homeliness. All rooms where decorated with attention to details and we have value on sophisticated comfort. All rooms can be reached easily by two elevators.
The restaurant is an original German "Weinstube" with a warm and friendly atmosphere. Wrought-iron decorations and leaded windows invite the guests to a cozy get together in the "Weinstube".
The French chef de cuisine creates all year long his regional and French delicacies with products fresh from the market. Seasonally he spoils his guests with culinary highlights such as "Ingelheimer" asparagus (summer), chanterelles and different pumpkin creations (in autumn) as well as delicious duck and goose dishes (winter).
Also in our restaurant you will meet the slogan: traditional dishes meet the modern art of cooking. The culinary wonders can be accompanied with a glass of a delicious wine from our family owned wine growing estate "Carl Ehrhard".
A wonderful holiday and a brilliant dinner in Rüdesheim am Rhein!
Harmony between tradition and renewal
From John to Jean-Michel to Julia: Hospitality and friendliness have a long tradition in our Altdeutsche Weinstube.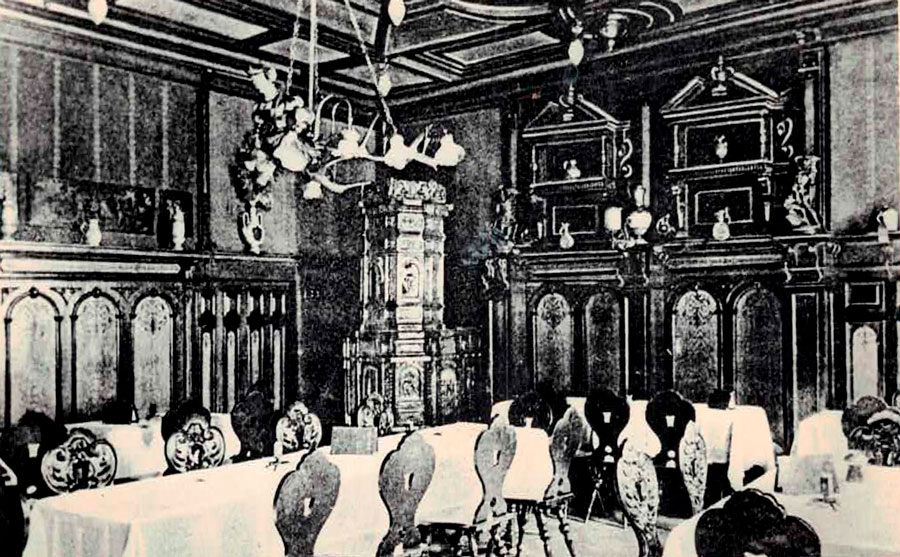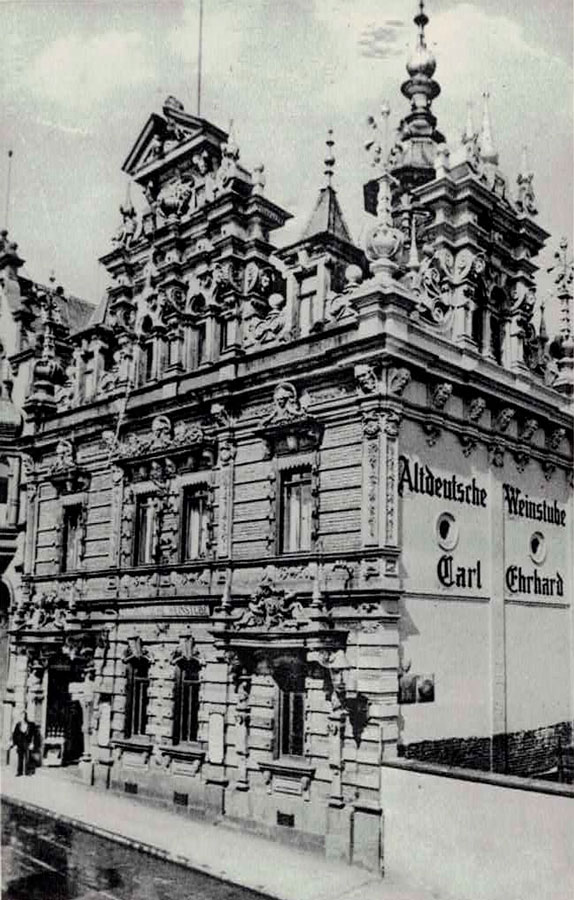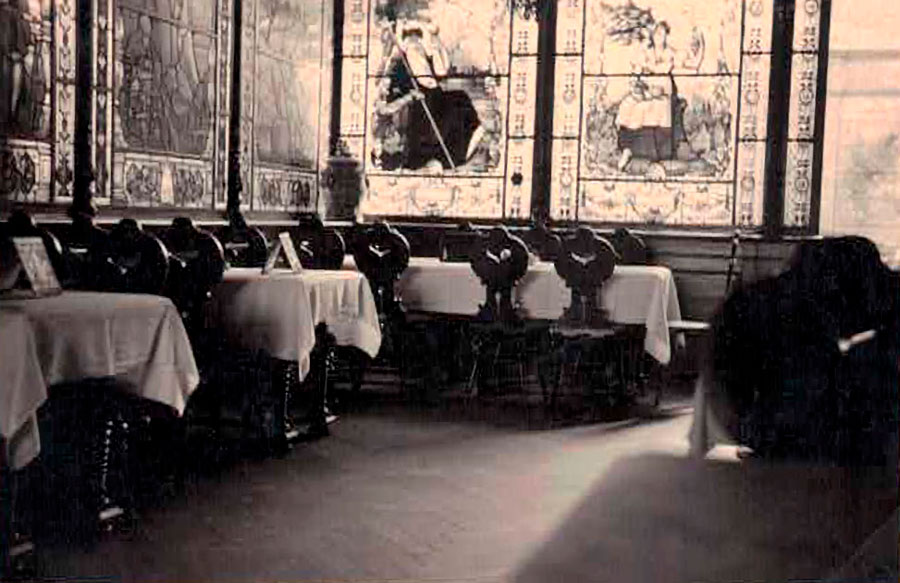 You can use our hotel own car parking, if available for a fee.
Also, you can use the public parking places around.
P3 – 20 meters from the hotel – chargeable
P5 or P7 – 400 meters from the hotel – for free
P4 or P6 Parking for busses approx. 200 meters from the hotel
All Parking places you can see on the city map see below.
To your very special one! There are just as many opportunities to visit our Hotel-Restaurant Altdeutsche Weinstube as we have extraordinary events and offers throughout the year.
Go on a journey of discovery with us!