From John to Jean-Michel to Julia: Friendliness and hospitality have a really long tradition in our Altdeutsche Weinstube.
History of the old German wine tavern in Rüdesheim am Rhein from 1882 to the present day
The founder and builder of the Altdeutsche Weinstube, John Walmach, was the first owner from 1882 to 1904.
In 1904 the Altdeutsche Weinstube was handed over to the nephew Carl Ehrhard and his wife Katharina. From this marriage there were 6 children – Magda, Anni, Maria, Carl, Eduard and Katharina. A bomb attack on Rüdesheim am Rhein destroyed the main building with its richly decorated, palatial front in 1944. Only after the handover of the old German wine tavern to the son Eduard and his wife Elisabeth with their children Karl and Annemarie in 1952 could the reconstruction be carried out in the subsequent years 1953 to 1954.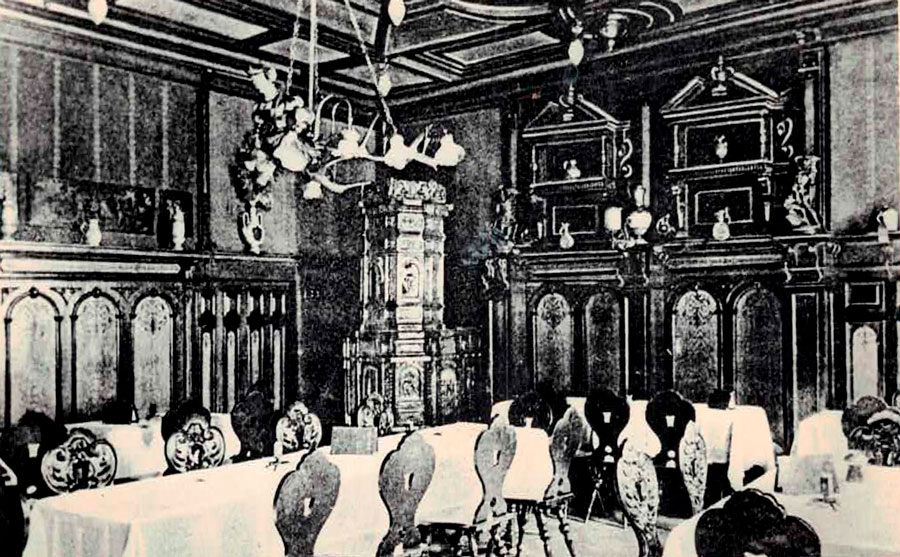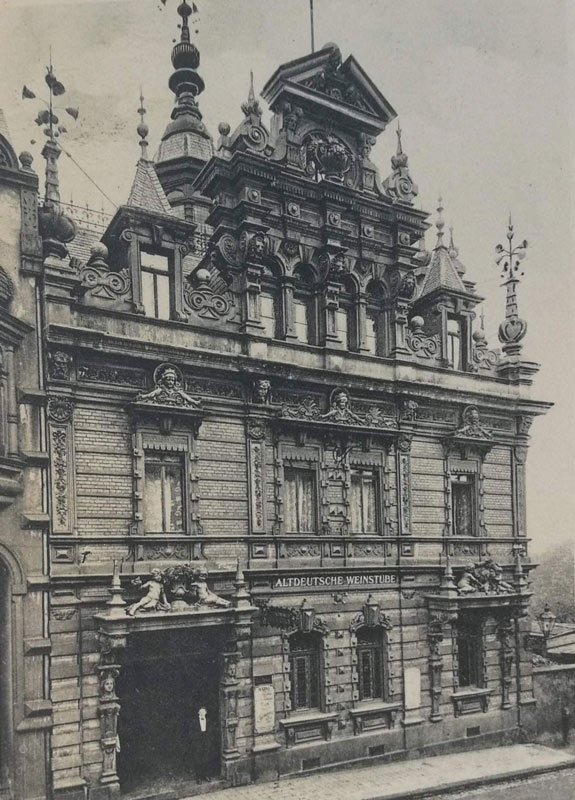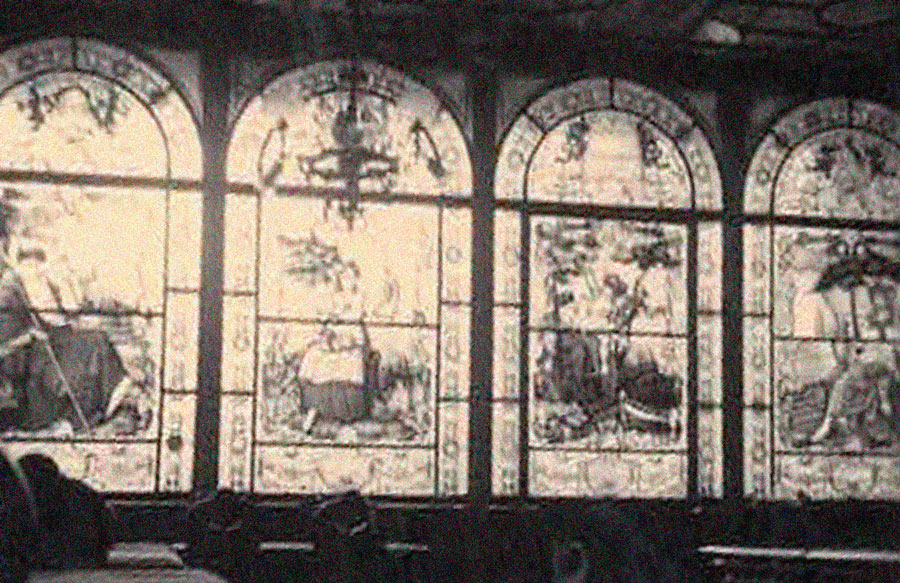 In 1964 the wine tavern got its present-day character through an interior design. In 1974 it was handed over to the son Karl Ehrhard and his wife Franziska with their children Elfriede and Karl.
In order to match the appearance of an old German wine tavern, the exterior facade was redesigned in 1978 with its elaborate wooden facade and harmoniously integrated into the cityscape.
Karl and Franziska Ehrhard did everything possible to prepare a hospitable house for the visitors in the spirit of good tradition.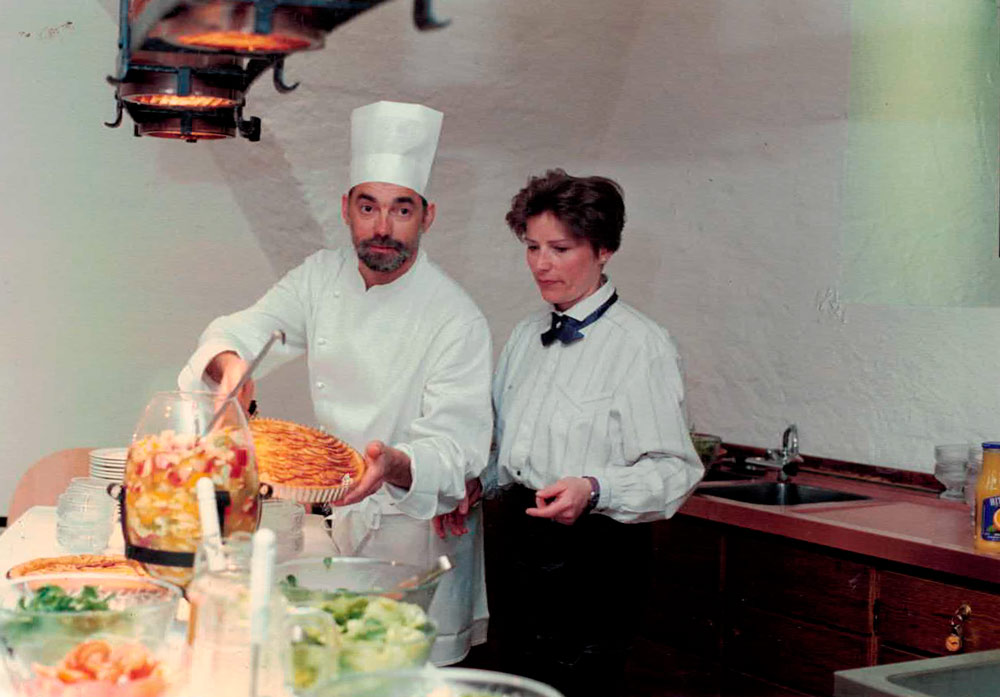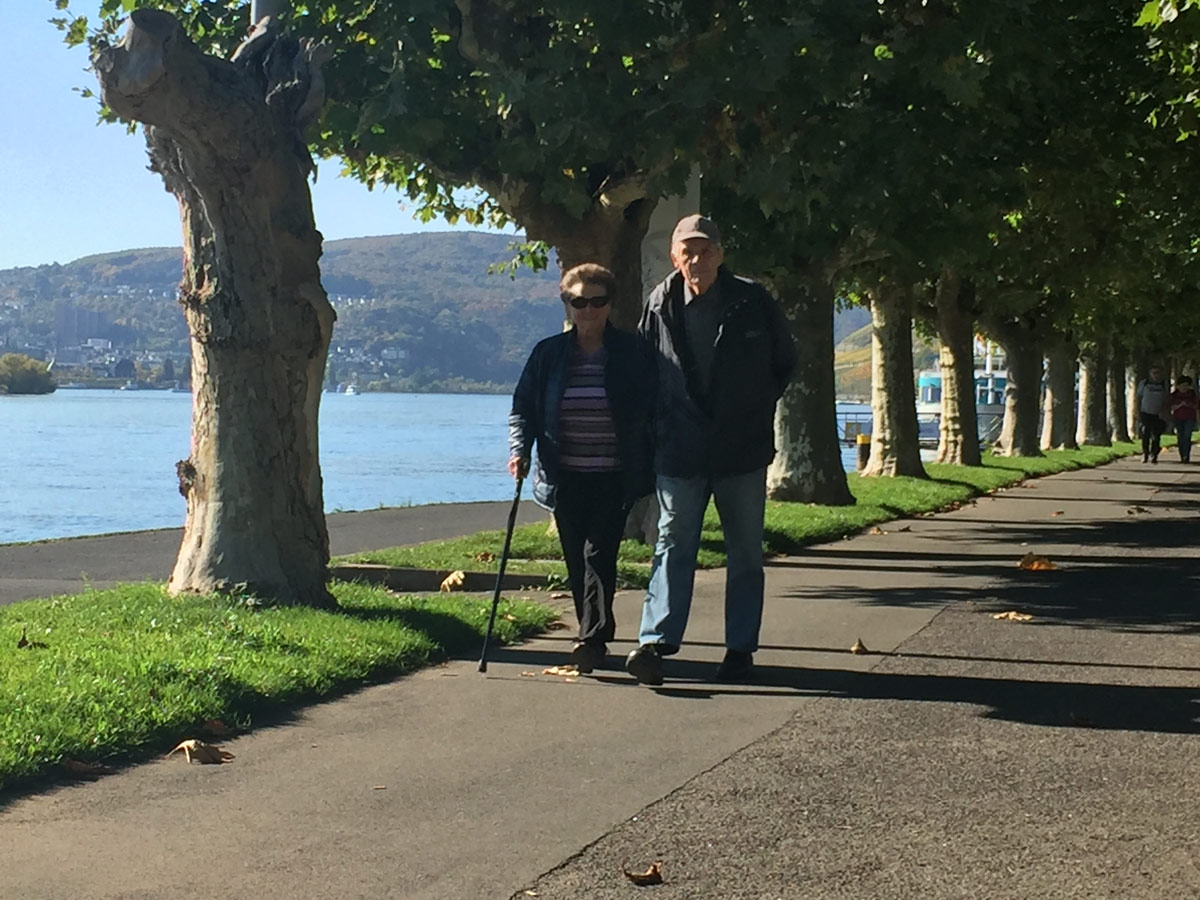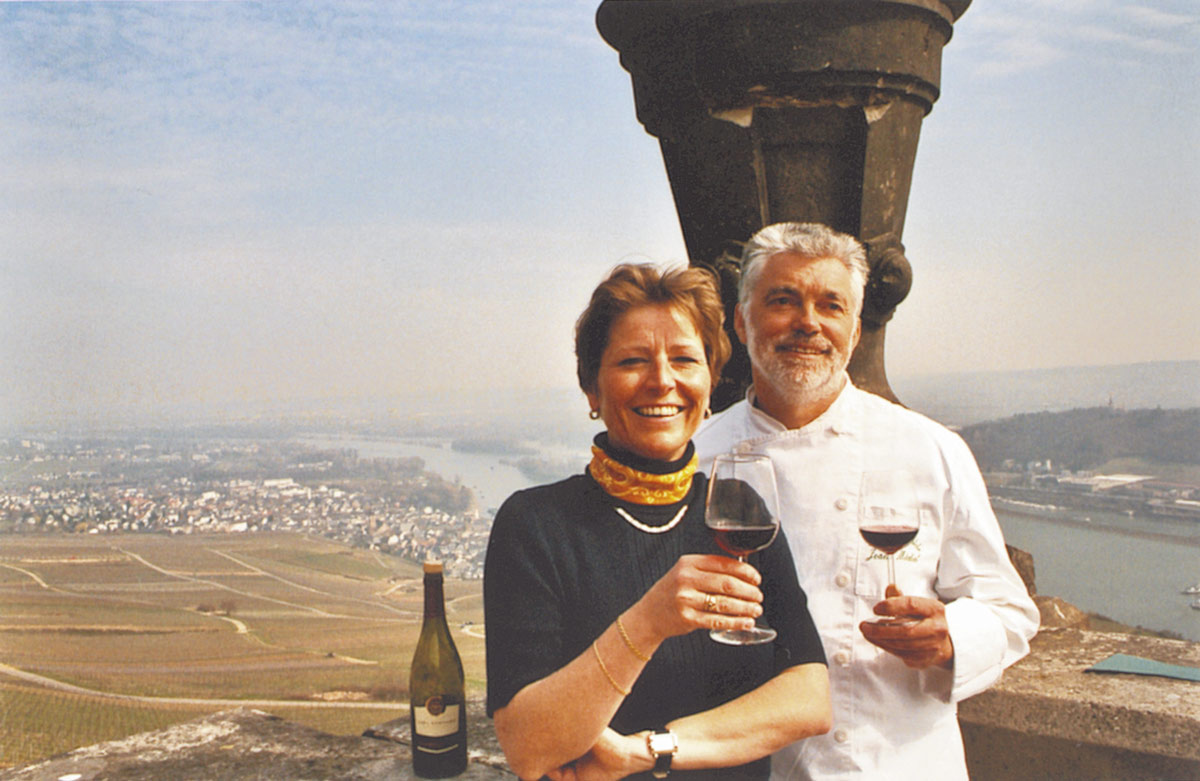 In 1996 the business was handed over from Carl Ehrhard to the daughter Elfriede and her French husband Jean-Michel Malgouyres with the children Sophia and Julia.
From 1996 to 2016 Elfriede and Jean-Michel put their heart and soul into bringing both the house and the wine bar up to date with constant renovations and modernizations.
As head chef, Jean-Michel not only presents regional dishes made from fresh products from the Rheingau, but also specialties from his home country France. His love of the job has made him known in the Rheingau and beyond to this day.
In 2017 Elfriede and Jean-Michel Malgouyres handed over the business to their daughter Julia.
The passion of the hosts can be felt through all 6 generations to this day.